Duke of Wellington
Arthur Wellesley, 1st Duke of Wellington: the Man, the Soldier, the Politician and the Freemason
The Man – The Honourable Arthur Wesley was born on the 1st May 1769, in Merrion Street, Dublin.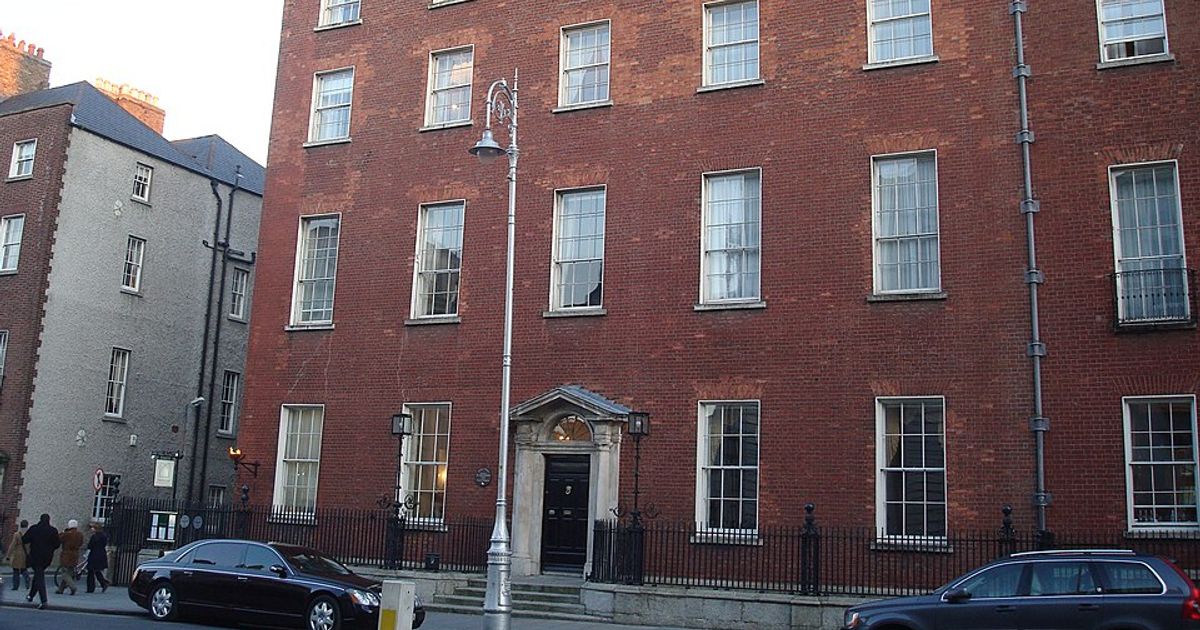 The same year as Napoleon Bonaparte. The original 12th Century family name was Wellesley. But for some considerable time the surname of Wesley had been adopted by the family, probably for spelling difficulties. Wellesley was reverted to in 1798. There is quite a lot of argument regarding his early life and particularly his date of birth. Which some say was on the 29th April in Trim, County Meath. This was probably from Wellington himself as he was always vague about his past. I have taken most of the dates from the excellent paper about the Iron Duke by W. Bro. Yasser Beresiner. After all, if you can't trust a Brother Freemason what can you do?
He was the 3rd son of 5 children born to Garret Wesley, the 1st Earl of Mornington and Anne Hill. His father was an aimless and inefficient landowner, although he was also Professor of Music at the Dublin University. Although he was born in Ireland he always considered himself an Englishman. As he was once quoted as saying, "Because a man is born in a stable, it doesn't make him a horse". He and all of his brothers excelled in each of their individual fields of endeavour. Possibly, due to the aimless attitude of their father
Arthur, who though he was to shine head and shoulders above all others, was a poor scholar at school in Trim, and later in London. He was eventually sent to Eton College, for 3 years where he was described as: Idle, shy, and dreamy with no interest in any sort of games". After his Father's death, his Mother declared him as "Fit for powder and nothing else." For the rest of his life he always regretted his lack of education and once advised a nephew "Be educated for the pulpit or the bar and then you will have a double chance of making a first rate soldier. I would give more than I can mention that I had a university education."
After a further 2 years private tuition, and at 18 years of age, he was sent to the prestigious French Royal Academy of Equitation War College in Angers, Anjou, to receive training as a Light Infantry officer. Bonaparte also received training there as an Artillery Officer. Although his mother is quoted as saying, "Arthur has put his red coat on for the first time today. Anyone can see that he has not the cut of a soldier".
By 1790, at the tender age of 21, he was a Captain in the army, had been Initiated into Freemasonry and he had been elected M.P. for Trim in the Irish Parliament The latter brought him into contact with Irish society, where he met, fell in love and courted the beautiful debutante Kitty Packenham. As her father had died he approached her elder brother to ask for her hand in marriage. To which he refused saying, that in his opinion Wellington's prospects as a soldier and politician were not sufficient to support his sister. Yet after her death Wellington discovered that she had been secretly financially supporting her family and particularly her brother. Wellington vowed that he would win her hand in marriage and Kitty, for her part, promised to wait for him.
On his triumphant return from India, with an amassed personal fortune of approximately £43,000 pounds, her brother immediately and enthusiastically agreed to the union and they were married in April 1806 producing 2 sons. However, in his absence, Wellington in his words stated, "She has grown ugly by Jove". They spent little time together because of hi military service overseas. Yet at the bedside of his dead wife he reflected, "How strange it is that 2 people can be together for half a lifetime and only understand each other at the end". This was after reading a letter addressed to him from her, saying that she knew he did not love her but was grateful that he had always supported her and the children.
For most of their married life they lived apart. He, residing at Aspley House, 1, Piccadilly. Or, as it was familiarly known, 1, London. Which, was given to him by a grateful nation. And she, at their country residence, Stratfield Saye, near Reading.
In his prime he stood 5 feet 9 inches tall, spare and muscular with a springy but determined step. His features were aquiline (long nose) with grey eyes. He was by no means a monk, for on his death it was found that he had written over 3,000 letters to 4 different women. He also confiscated Napoleon's entire cutlery and slept with both his wives and mistresses. All of whom stated that he was much more robust than Napoleon. He is also rumoured to have sired 2 illegitimate children. In the entrance hall of his London home, Aspley House, he installed a confiscated marble statue of a naked and much younger looking Bonaparte, which he used as a hat stand. This greatly angered the French people when they found out. What a shame!!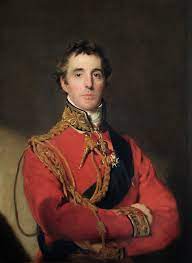 The Soldier – Although he only attended the Royal Academy of Equitation for a year, he attributed virtually all of the military training he received there from the Director of the Academy, Marcel de Pignerolle.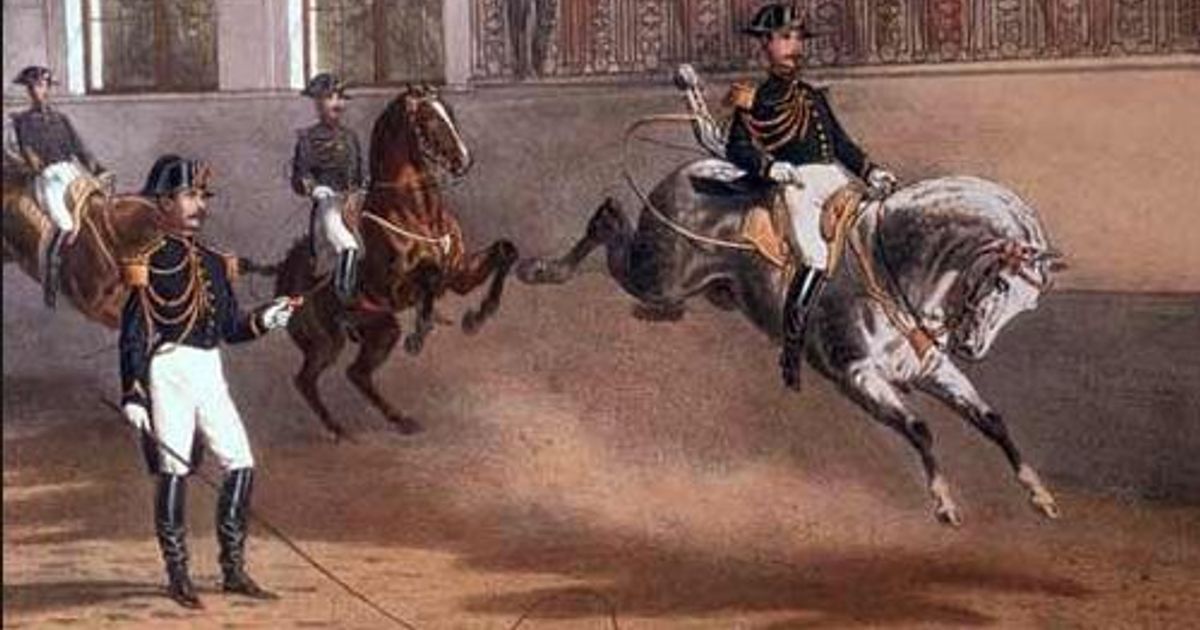 Promoted from Ensign, at 18, to Lieutenant-Colonel, at 24, in only 6 years, mainly because promotions in those days, could be not only won, in battle, but also be bought. In 1787 was appointed an Ensign in the 73rd Regiment of Foot, a Highland Regiment. To Commanding Officer, Lieutenant Colonel, in 1893, of the 33rd Regiment of Foot having served with 4 infantry and 2 cavalry Regiments. The 33rd was later renamed, in his honour, the Duke of Wellington's regiment.
He sailed for Calcutta at this time to begin his Indian Campaign. Where, Bonaparte nicknamed him the Sepoy General. But William Pitt the younger, the then Prime Minister said "His Indian service had made his name". By the age of 33 he had been promoted to substantive Major-General. He was promoted to Field Marshal on the 21st June 1813. It was William Pitt, the younger, who introduced Income tax on the 9th January 1799 at the rate of 10 per cent of all incomes over £200. This was to finance the war against France. At his trial, for tax fraud, Ken Dodd, the famous and much loved comedian, stated that he thought it still was.
It was during his time in India that he was reunited with his eldest brother Richard who was one of the founders of the East India Company. This, after the success of the Indian campaign was left as an Imperial power, to govern and administer the country. Richard as the 2nd Lord Mornington was appointed Governor-General of India in 1797. And who then went on to become Ambassador to Spain in 1809 and Lord-Lieutenant of Ireland in 1821. His younger brother, Henry, was the private secretary to Richard whilst he was Governor-General. (Keep it in the family).
He once met Admiral Lord Horatio Nelson at Downing Street whilst waiting to see the Prime Minister. Nelson immediately began proclaiming his victories and acting in a dictatorial fashion. When Wellington replied in a similar manner, Nelson immediately excused himself and asked a servant outside, in a loud voice, who his companion was. On discovering that it was Wellington, he returned and spoke in a very much more affable and respectable manner. Indeed, their conversation was described as very amenable.
I could mention the many battles that he fought but they are too many and we would be here all night. However, I will supply a few facts. He was hit by a musket ball 3 times, suffered from bouts of dysentery, fever, lumbago and rheumatism. But what really gave him the worst suffering was the Malabar Itch which he contracted in Bombay, which stopped him sailing to the Red Sea to counter Bonaparte's forces in Egypt. It was a form of ringworm accompanied by a fever and a blotchy rash. The treatment was to have an unpleasant series of baths of Nitric Acid. The acid was so strong that the towels used to dry him would actually burn.
Here are a couple of facts about military service in those days. The average daily allowance for a private during a campaign was: one and a half pounds of bread, one pound of beef or mutton, two pounds of potatoes or wheat and one pint of wine or one third of a pint of rum. To which water was added. Somewhat similar to the Navy Grog.
Bonaparte described him as a bad general leading a bad army. Wellington described Bonaparte as "Bonaparte's whole life, civil, political, and military was a fraud. There was not a transaction, great or small, in which lying and fraud were not involved. However, he was unquestionably the greatest military genius that ever existed".
And yet here is the paradox. Bonaparte was adored by his men and thought nothing of their health and welfare. Whereas Wellington often described his men as "scum of the earth" but would always administer to their needs, particularly their wellbeing. Despite this they hated him.
The Politician – He became M.P. for Trim in the Irish Parliament in 1790, at 21 years of age. He returned from India in 1808 having served as Governor of Seringapatam for 5 years. That same year, 1808, he was elected as M.P. for Rye in Sussex, where there is a Lodge named after him. He also represented Mitchell, Cornwall and Newport, Isle of Wight. A year later he joined the Duke of Portland's government as Chief Secretary for Ireland. After returning, yet again triumphant from Europe after Waterloo, within a month he was appointed to the cabinet of Prime Minister, the Earl of Liverpool as Master-General of Ordnance, today it would be Minister of Defence. His political career blossomed and he was also crowned, yet again, with success when he was made Prime Minister on the 9th January 1828. He was an active politician and always kept in touch with military matters. Well into his 80's.
With regard to his fellow Members of Parliament and it still rings true today after the recent General Election: "The feeling I have for a decided party politician is rather that of contempt than any other. I am certain that his wishes and efforts for his party very frequently prevent him from doing what is best for his country". He also stated "after you have sat for 1 or 2 occasions in parliament, you will be probably be astounded, as I have been, how England came by her greatness".
He retired from public life in 1846. Towards the latter part of his life he was appointed Lord Warden of the Cinque Ports. An office, which is usually granted to someone who has given great public service to the nation. The late Queen Mother also held the office. His grace and favour residence was at Walmer Castle, near Deal in Kent.
The Freemason – He was Initiated into the Trim Lodge No 494 at 21 years of age on the 7th December 1790 and never progressed any further. His joining of what was known as his family Lodge was for a number of reasons. Firstly, for political reasons, as he had become as I said earlier a Member of the Irish Parliament. And secondly as his father and older brothers were members of the Lodge.
His father, Garrett Wellesley, First Earl of Mornington, was proposed, as a member, by one of its Founders, John Boulger. And was Raised a Master Mason in 1775. A year later he served as Worshipful Master and was elected Grand Master of the Grand Lodge of Ireland, serving for 1 year, as was customary at the time. Being succeeded by the by the Duke of Leinster in 1776. His oldest brother, Richard, 3rd Baron and 2nd Earl of Mornington, was Raised on 31st July 1781 having paid his, by this time, late father's arrears and his own admission fee a few weeks earlier. A year later he followed in the footsteps of the Right Honourable William Randall, earl of Antrim, who also served as the Grand Master of the Antients Grand Lodge of England, as the new Grand Master of Ireland.
Wellington stated on many occasions that he had become a Nimmukwallah, that is to say "that I have eaten of the King's salt and therefore, I conceive it is my duty to serve with unhesitating zeal and cheerfulness, when and wherever the King or his Government may think proper to employ me"
Whilst stationed in Portugal in the autumn of 1809, a number of troops held a Masonic meeting and paraded through the streets, in full regalia. This caused a riot and the Masons were stoned and almost shot at. This caused tremendous embarrassment to the Duke, as the Marshall General of the Portuguese army. And in order to reduce the tension by issuing the following General Order, on the 5th January 1810, ordering his officers to refrain from open Masonic meetings. "An amusement, which, however innocent in itself and allowed by the law of Great Britain, is, never the less, a violation of the Portuguese law and very
disagreeable to its people". For although Portugal was a Catholic county, and many Papal Bulls had been issued banning Freemasonry, it still continued to flourish below the surface. The Portuguese government always considered him to be an active Mason, who chose to use his discretion on the subject. And therefore content to let sleeping dogs lie.
He resigned from the Lodge in 1796.
In fact, three of his opponents, the French Marshals Lannes, Junot, and Ney were also Freemasons. The most famous of these was Michel Ney who when Bonaparte was exiled returned to the general staff of the King of France and then changed sides yet again when Bonaparte returned from the island of Elba. He was known as the "Bravest of the Brave" and was supposedly executed by a firing squad on the 7th December 1815, in a Paris park. But not before he had appealed to Wellington as a Brother to assist in saving his life. However, there is a legend that Wellington, with the aid of French Freemasons, helped him escape to America. The legend is perpetuated by an inscription on Peter Stuart Ney's tomb, in the Third Creek Presbyterian Church, in rural Rowan County, North Carolina, USA. "In memory of Peter Stuart Ney, a native of France and soldier of the French Revolution under Napoleon Bonaparte, who departed this life on the 15th December 1846 aged 77 years". Peter Stuart Ney, a school teacher, was buried there in 1846. His last words, on his deathbed, are reported to have been "By all that is Holy, I am Marshal Ney of France".
Towards the end of his illustrious career and knowing that he was a Freemason, he was constantly asked for his permission, to name a Lodge after him, particularly, his own Trim Lodge No 494, when it moved to Dublin. He refused every request stating that he had done nothing to support the Order he felt he was unworthy of such a distinction. Usually stating, via his Secretary, "The Duke perfectly recollects that he was admitted to the lowest grade of Freemasonry in a Lodge which was fixed at Trim, in the County of Meath". He has never since attended a Lodge of Freemasons. He cannot say that he that he knows anything of the Art. His consent to give this Lodge his name would be a ridiculous assumption of the reputation of being attached to Freemasonry; in addition to being a misrepresentation. The Duke of Wellington hopes, therefore, that you will excuse the Duke for declining to comply with this suggestion.
There are a number of Lodges, Chapters and places bearing his name around the world including, 784. One of the other Wellington Lodges worthy of note is No 341 at Rye. Which, possesses many artefacts, including a pair of his spurs. Also at Rye is where his horse, Copenhagen, is buried. The horse was given its name to commemorate his famous and strategic victory there in capturing and destroying the Dutch fleet before the French could capture it and use it against the English. Napoleon did the same calling his horse Marengo.
The Wellington Lodge, originally No 1086, was consecrated on the 18th June 1859. 44 years, to the day, after the Battle of Waterloo. In 1863, at the re-numbering of the Lodge by Grand Lodge, the Wellington Lodge obtained its present number 784.
The first regular meeting of the Lodge was held on 14th July 1859, when four Brethren were initiated, among whom is the name of Bro Dr. Frederick Thomas Hulke, the doctor who attended the Duke of Wellington in his last and fatal illness at Walmer Castle, and who signed his Death Certificate. The first of three generations of this medical family to become members of the Lodge, the last of whom was W.Bro Dr Frederick Malcohn Stirling Hulke, who died six months after his Installation in the Chair in 1927. The former later became the Primus Master of the Cinque Ports Lodge No 1206, now meeting in Sandwich, in 1868.
He died suddenly at his official residence at Walmer Castle at 7 o'clock in the evening on the14th September 1852, aged 83 years and 4 months. On his arm was found a bracelet placed there by his wife when they were married. To the end of his life he overworked, often doing everything himself including cleaning his boots, brushing his clothes, and copying out his letters.
He is buried in St. Paul's Cathedral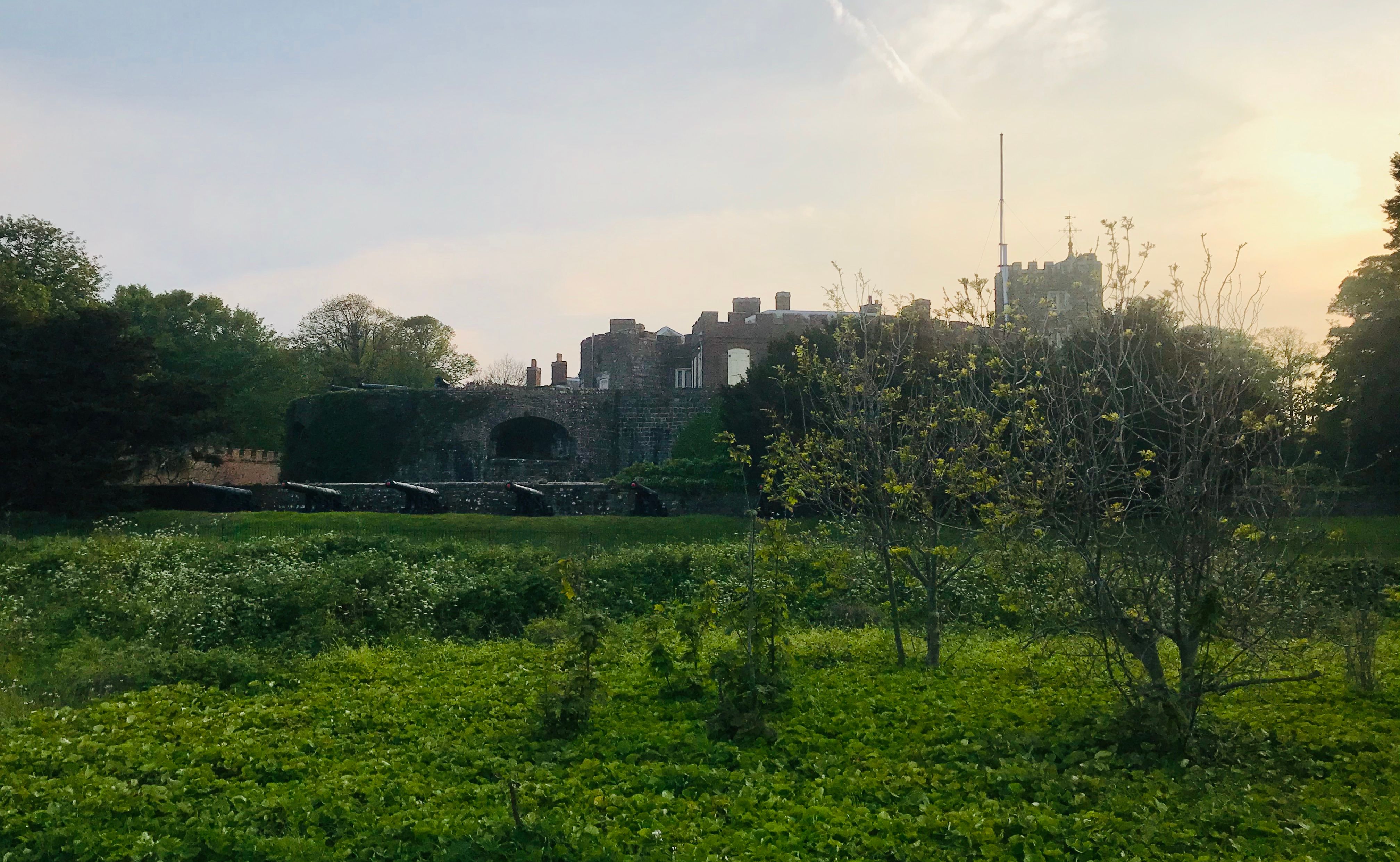 Following his death, reported in the Freemasons' Quarterly Magazine and Review on the 31st December 1852, the following verbatim report was printed of the address given by the Provincial Grand Master of Cheshire, Lord Combemere, to the Brethren of his Province on 27th October of the same year. "Perhaps it is not generally known that the Duke of Wellington was a Freemason; he was made in Ireland. In Spain, where I had the honour to serve under him, and where Freemasonry was prohibited. Often in conversation with him. He regretted, repeatedly, how sorry he was that his military duties had prevented him taking up the active part his feelings dictated".
Wellington Boots – He decided very early on in his military career the soldier should have dry feet and that the standard hessian riding boots were inadequate. He therefore designed and commissioned his boot maker to make several pairs of leather boots with a one and a half inch heel and finishing at the knee with all of the trim removed. As an added refinement, he also added a triangular piece of leather to extend upwards and cover and protect the knee. The rubber boot came later and was named after his design.
Beef Wellington – This is reported to be his favourite dish, consisting of Fillet Steak, covered with Liver Pate' and cooked in a Puff Pastry casing. However, it may be a copy of the French dish Filet de Boeuf en Croute. If you think about its construction, it is really named after the boot. Leg/foot – Beef. Sock – Liver Pate'. Leather – Puff Pastry. Mind you, every time I have eaten it, it tastes exactly like that.
The capital of New Zealand was named after him in 1840. As were a large number of Streets, Roads and Public houses.
And how many people had a tree named after them. The Wellingtonia. A member of the Sequoia family. A type of redwood found in parks and large gardens around the country.
A former lover, actually a high class prostitute, tried to blackmail him by threatening to publish in a national newspaper, intimate letters between them. To which he gave rise to that well known reply, "Publish and be damned".
Terry Tanner, PM PPGReg
Wellington Lodge No 784